Ciresi Conlin attorneys Jan Conlin and Roberta Walburn will be speakers at this year's "Celebrating Trailblazing Women Attorneys" event, hosted by the Minnesota State Bar Association.  The virtual event promises to be an "engaging 'rotating roundtable' [] celebrating Trailblazing Women Attorneys and Judges."  According to the MSBA, "Trailblazing women lawyers and judges will share insights about their successes and overcoming adversity. Attendees will hear from multiple speakers in small, rotating breakout room groups for more personalized discussion and Q&A on topics including major successes, bouncing back from a loss, navigating ethical dilemmas, and managing work-life balance."
The virtual event will take place on March 4, 2021.  Registration information can be found here.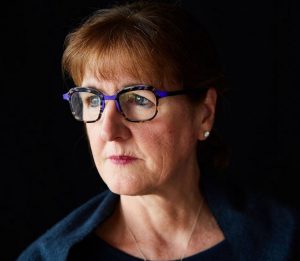 Jan M. Conlin has a long record of leading high-stakes intellectual property and business-critical litigation. Known for her trial and examination skills, Jan uses her well-honed expertise in the areas of trial strategy and risk assessment to find unique business resolutions for litigation-based conflicts of all sizes. During the course of her career, Jan has obtained hundreds of millions of dollars in verdicts, awards, and settlements on behalf of her clients.
For the past four years, Jan was named one of the nation's Top 100 Trial Lawyers by Benchmark Litigation. Jan was also inducted into the International Academy of Trial Lawyers and the American College of Trial Lawyers and named a Minnesota Top 10 Super Lawyer.
Jan is extensively involved in the community and has provided many hours of service to the organizations she supports.  Her volunteer activities include multiple board-leadership positions for a variety of organizations including The Minneapolis Foundation; Catholic Charities; Minnesota Orchestral Association; St. Thomas Law School; Minnesota State Bar Association, Civil Litigation Section; University of Minnesota Law School; and, Ascension Catholic Academy.
Roberta B. Walburn has focused her legal career on complex, high-stakes litigation.  Most notably, she played a pivotal role in the Minnesota tobacco litigation, representing the State of Minnesota and Blue Cross and Blue Shield of Minnesota in their groundbreaking lawsuit against the tobacco industry.
Ms. Walburn also played significant roles in other major cases including: the Bhopal gas leak disaster litigation; the Copper-7 IUD litigation representing women injured by the Copper-7 intrauterine device; the Honeywell autofocus camera  patent litigation; and the Eveleth plane crash representing the families of U.S. Senator Paul and Sheila Wellstone and the four staff members killed in a charter plane crash in northern Minnesota. She also helped to represent Alan Page in his successful constitutional challenge to vacate a governor's executive order extending the term of an incumbent justice, which cleared the path for Alan Page's successful election to the Minnesota Supreme Court.
Among other honors, Ms. Walburn is listed in "Minnesota's Legal Hall of Fame: The 100 Most Influential Attorneys in State History" and has been commemorated by the University of Minnesota Law School as an alumni who made a difference by "shaping the legal landscape for the benefit of society." Ms. Walburn is also a trustee of the Ciresi Walburn Foundation for Children.